These fudgy, chocolatey vegan rice cooker brownies are incredibly simple to make, and are insanely delicious! They're more dense than their oven-baked counterparts, and they go especially well with ice cream. Yum!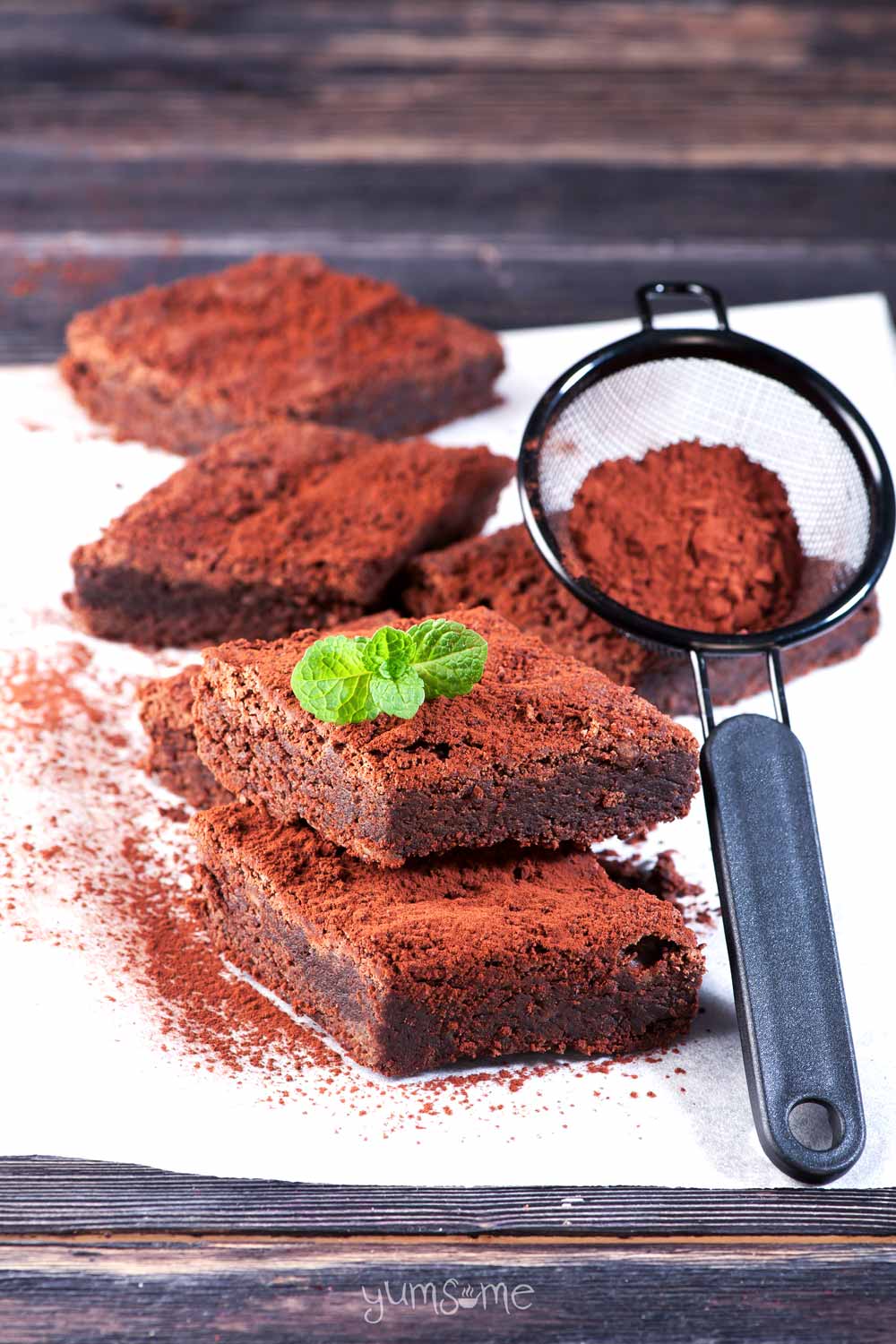 What do you do when you live in a little bamboo hut on a lake in Northern Thailand, with no means of cooking - other than a hotplate and a rice cooker - and you really fancy cake? Make rice cooker brownies, of course!

True confession time... I'd never even tasted a brownie until I moved to Thailand in 2012. I'm not kidding. I don't think I'd ever even seen them in a baker's shop.
However, when we were living in Chiang Mai, one of our go-to places for lunch, Salad Concept, used to make the most amazing vegan brownies. I fell in love. Unfortunately, as with all things Western in Thailand, the brownies were really expensive. In fact, they cost more than an entire meal from a street cart!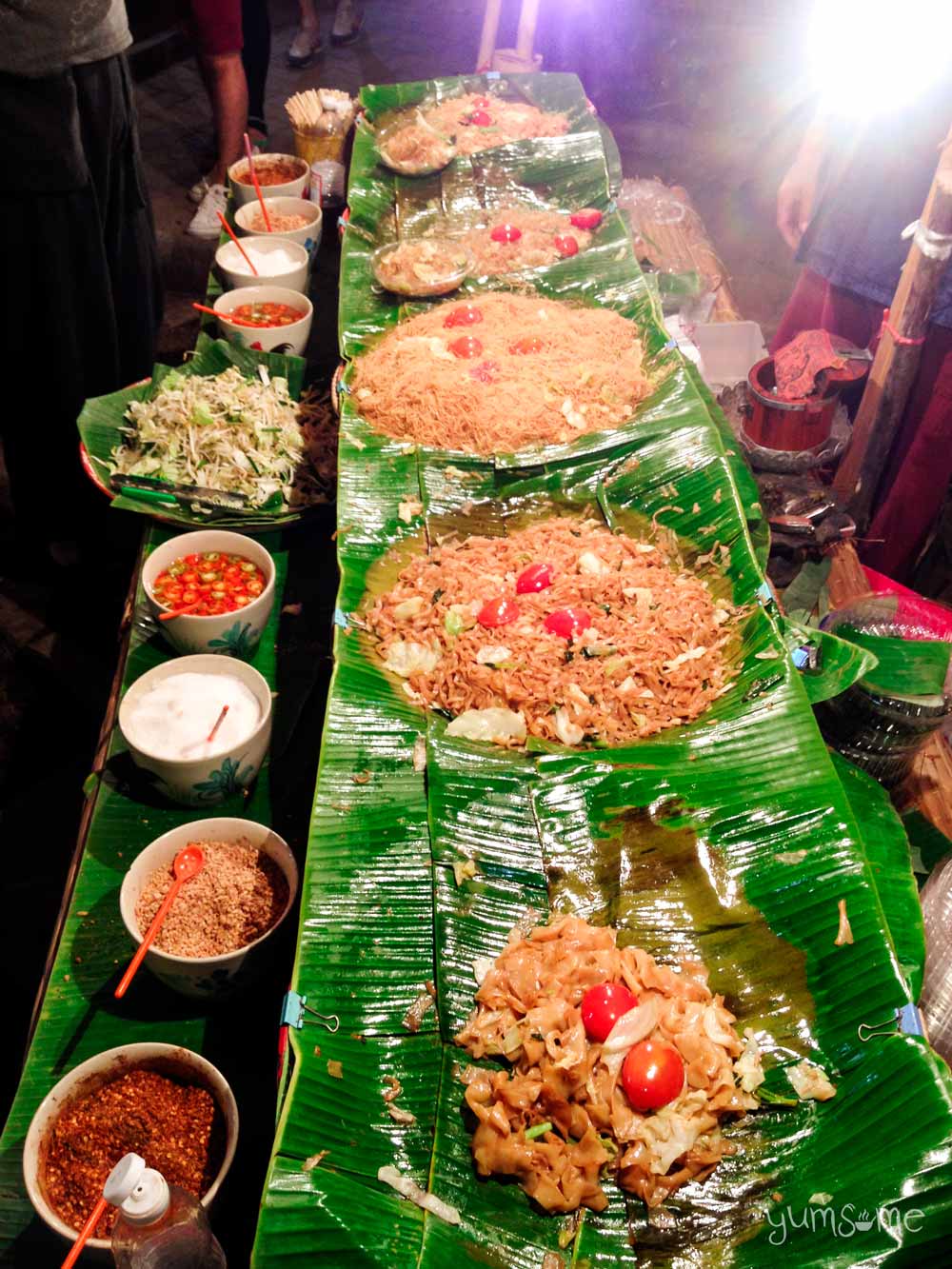 When we moved further north, to Mae Hee, in 2014, there was nowhere, not even in nearby stoner-haven, Pai, that sold brownies, so I had to make them myself. But I didn't have an oven!
Back in Chiang Mai, one of my friends had told me that she'd made some really yummy brownies in her rice cooker, gave me some scant instructions, and I made brownies. Although they were totally yum, they did need a bit of improvement.
Fast forward a few months; cue mass-experimentation; eat loads of gooey, yummy failures; time-travel to a couple of years in the future... gorram shiny brownies.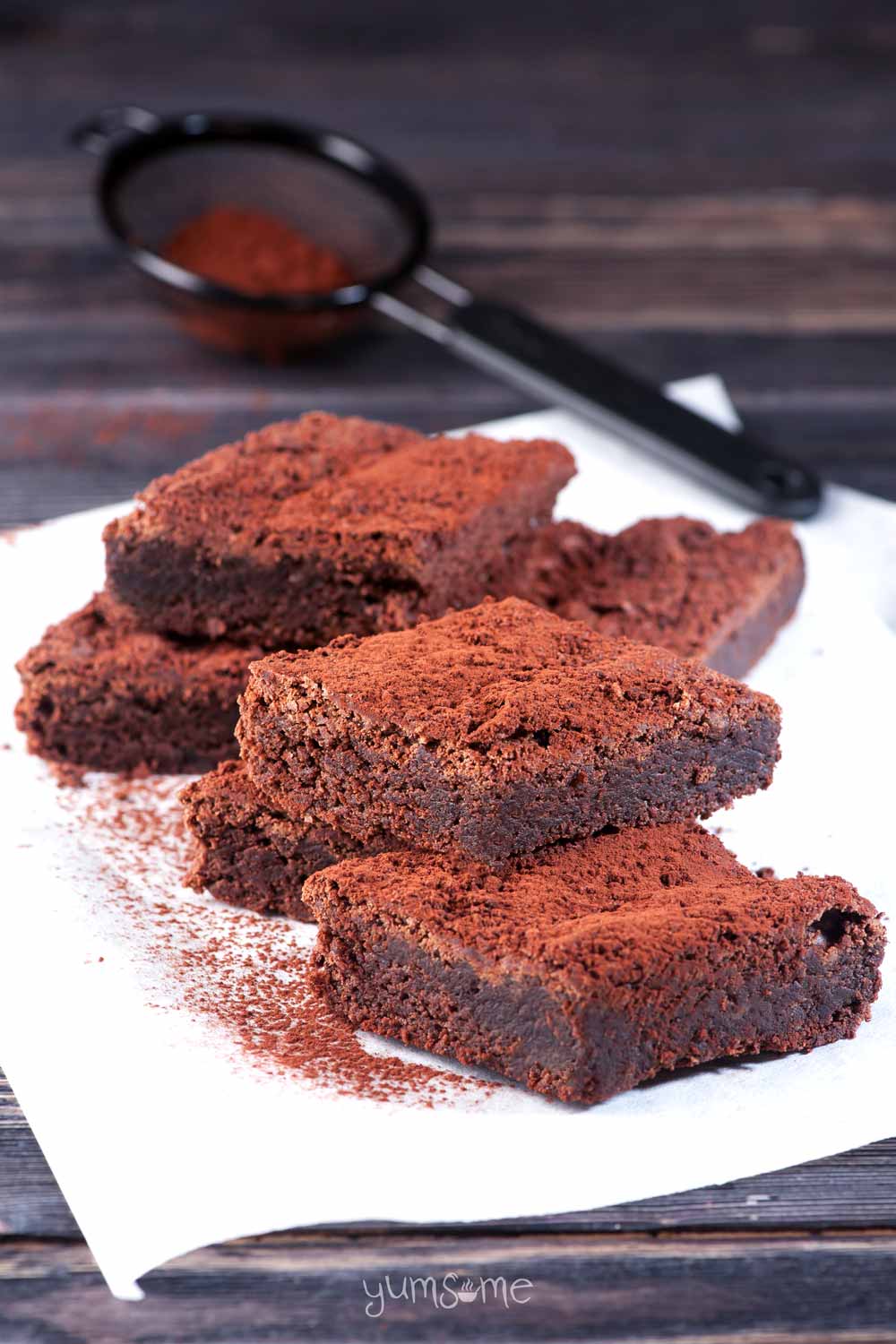 Vegan Rice Cooker Brownies
Are...
fudgy
dense
rich
chocolatey
satisfying
really easy to make
Make your rice cooker happy, and don't just use it for boring old rice (OK, rice isn't boring!) - make all the brownies! Enjoy!
What's your favourite type of brownie?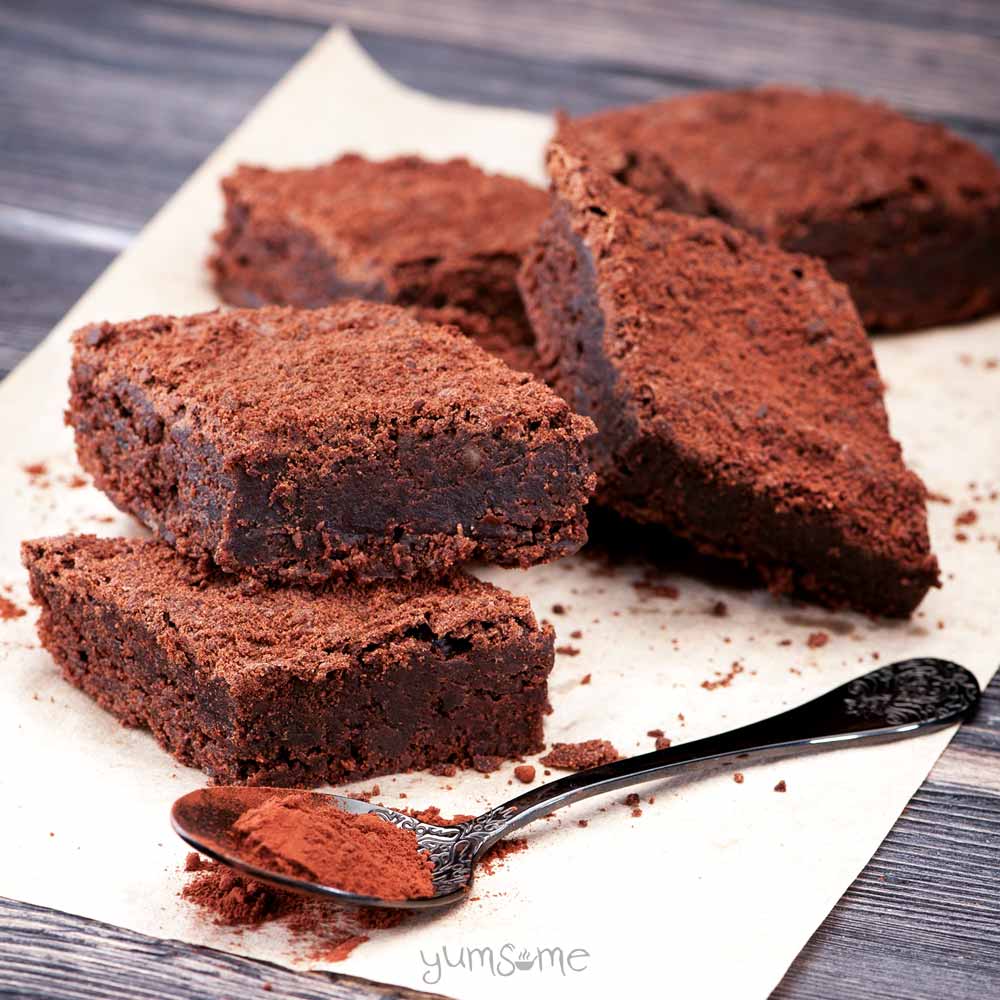 📖 Recipe
Vegan Rice Cooker Brownies
These fudgy, chocolatey vegan rice cooker brownies are incredibly simple to make, and are insanely delicious! They're more dense than their oven-baked counterparts, and they go especially well with ice cream. Yum!
Print
Pin
Rate
Makes (slide to adjust):
16
brownies
Ingredients
150

g

plain (all-purpose) flour

200

g

sugar

45

g

cocoa powder

plus a little extra for dusting

½

teaspoon

baking soda

½

teaspoon

sea salt

120

ml

coconut milk

60

ml

water

60

ml

coconut oil

(or any neutral-tasting oil)

½

teaspoon

vanilla extract
Instructions
Mix together the flour, sugar, cocoa, salt, and baking soda – make sure it's all well-mixed, or you'll get pockets of flour, which are not nice. Do this in a large bowl... and don't do it in front of a fan. Don't ask me how I know.

Mix the oil, vanilla, coconut milk, and water together, then add a little at a time (you may not need all of it), and mix thoroughly, making sure that all the dry ingredients are properly incorporated. You should end up with a glossy, gloopy substance that's not dissimilar to

Odo

when he's resting in his bucket aboard Deep Space 9.

Tip Odo into the

rice cooker

bowl (no way to treat a Founder, I know…. but hey, brownies), flip the switch to

cook

, and go and do something to distract yourself for a while.

Once the cooker switches over to keep warm let it rest for a couple of minutes, and then switch it back onto cook.

Do this around seven more times, or until you can stab Odo, and the knife comes out clean. It should take around an hour and a half to two hours but it really depends on your rice cooker. Mine is just a very basic one, which simply has cook and keep warm functions.

Remove the rice bowl from the cooker, let it stand for a little while to cool off, then release your now-cooked Founder from his bucket.

Cut into squares (or whatever shape you like), and once cool, dredge with cocoa powder.

At this point, you can either; a) share with, and impress, your loved ones, or b) do your best impression of

Crabbe and Goyle

, and scoff the lot. Cor!
Notes
Adaptations...
Peanut Butter: 130g (c.½ cup) crunchy peanut butter (preferably with no added sugar, salt, or oil). Reduce the amount of coconut oil by about a third. Add during step 2.
Raisins: 150g (c.1 cup) of raisins added during Step 2, and mixed in well.
Chilli: ½-1 teaspoon of dried chilli flakes added during Step 1. Unless you want Brownies of Mordor, do not add more. Trust me on this.
Nutrition Facts
Vegan Rice Cooker Brownies
Amount Per Serving (1 brownie)
Calories 134
Calories from Fat 45
% Daily Value*
Fat 5g8%
Sodium 114mg5%
Carbohydrates 22g7%
Protein 2g4%
* Percent Daily Values are based on a 2000 calorie diet.
Did you make this recipe?
Do mention @yums0me and/or tag #yums0me - I'd love to see how yours turned out!
Disclaimer
Measurements in parenthesis are approximate; it is beyond the scope of yumsome to be able to provide pinpoint-accurate ingredient quantities for every type of measuring utensil. As a guideline however, I make the assumption that:
1 cup = US cup = 240 ml
1 tablespoon = US/UK = 15 ml
1 fl oz = US = 30 ml
Further information may be found here
Want more chocolatey yums? Check these out while you're here!