Sweet, tangy, and crunchy with a hint of chai masala, this vegan spiced plum crumble is so delicious, and easy to make too. Serve it hot with custard or ice cream, and I guarantee you'll soon be feeling completely hygge.
(Are we still doing hygge? I know I am - I'm all about the hygge!)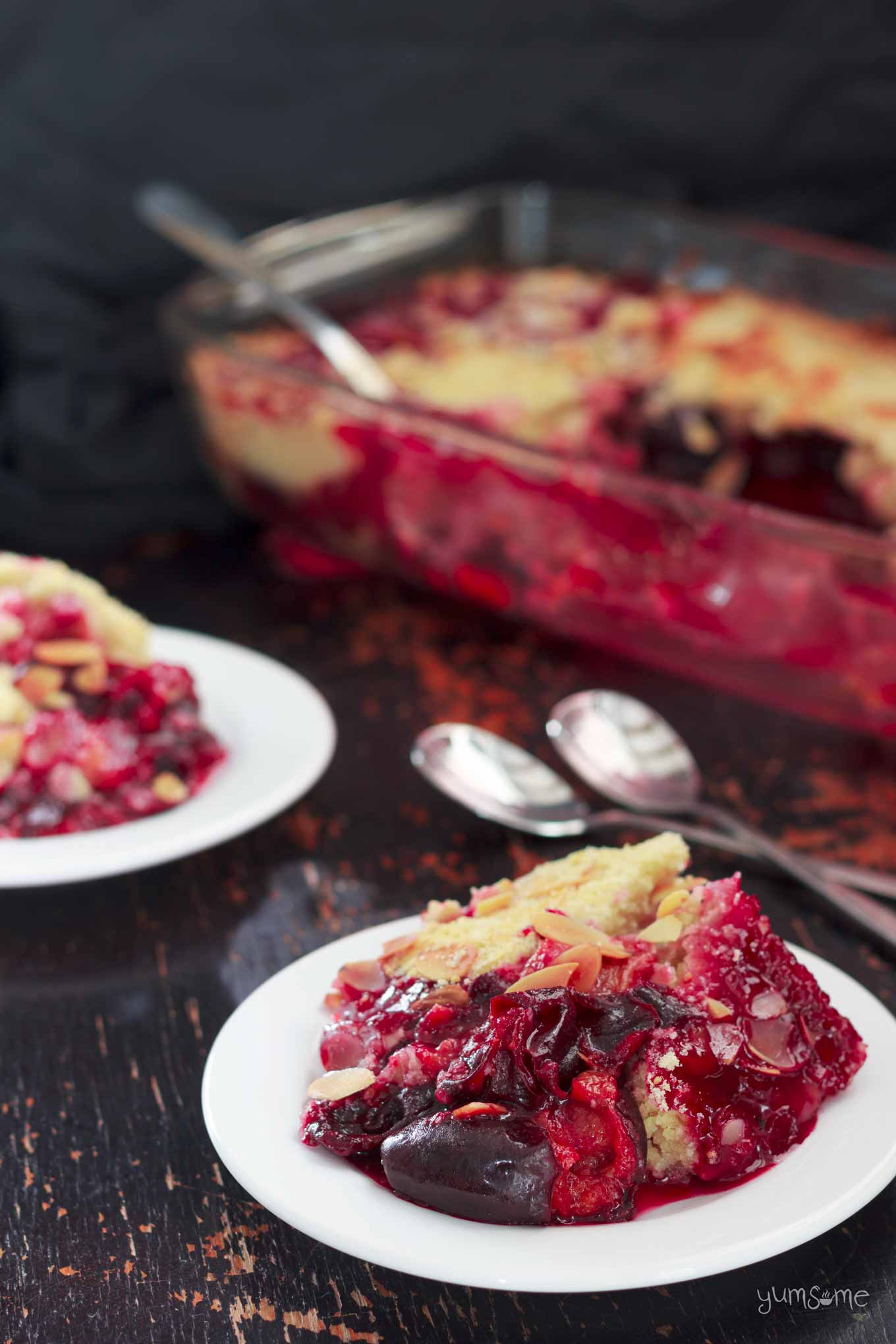 This post contains affiliate links. For more information, please see my privacy policy.
It's officially autumn - my favourite time of the year. Huzzah! And you know what that means, don't you? It's time to make hearty, warming, comforting foods.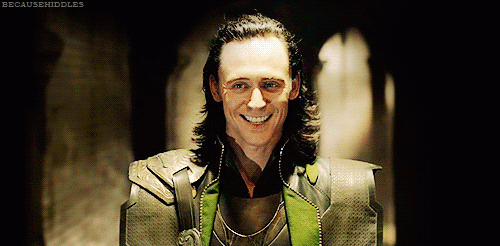 The plums for this spiced plum crumble did not, I have to admit, come from our orchard because right up until late spring, there was snow. Which prevented the plum blossoms setting... ergo, no plums in the autumn.
Fortunately, at my local market, there are plenty of sellers whose orchards are not up in the Carpathian foothills, so they've yielded a wondrous bounty. So much so, that plums are only 3,50 lei per kilo (that's around 70p, or 90 US cents).
Crumbles have always been among my favourite desserts, especially when served with cinnamon ice cream or hot, creamy, custard. When I saw the plums at the market on Saturday, I just knew I had to put them in a crumble. Because it's autumn, right?
Vegan custard
Now, if you're thinking that I've found a genius way to make veganised egg custard, you'd be wrong, and I'm sorry to potentially disappoint you. The truth of the matter is that I have actually never liked egg custard. Because I've never liked eggs. No matter what anyone says, egg custard tastes of eggs. It's gross!
I've always made my custard with cornflour (cornstarch), sugar, vanilla, milk, and cream. Just as my dear old gran did.
(Actually, most of the time, she used Bird's custard powder... but occasionally she'd make it from scratch.)
These days I use plant milks and creams to make my custard, and they work perfectly. In fact, amato mio, who is not a custard fan, actually likes my 'cheat' custard!
Is anyone else now hankering for bananas and custard? Yum!
Making spiced plum crumble
Making this spiced plum crumble is really easy, especially if you have a food processor; simply wash your plums, and remove the stones, mix them with the spices, and arrange them in the bottom of a large pie dish. Make the crumble topping, spread it out over the top of the plums, then bake in the oven.
By the way, if you like a denser crumble topping but still want it to be a bit 'fluffy', just press it down a bit with the back of a spoon, and then rake the top with a fork. Perfect!
Check out these vegan sweet treats, too!
You'lllove this vegan spiced plum crumble
Because it's...
Sweet
Juicy
Tart
Warmingly spicy
Comforting
Kid-approved!
Deliciously more-ish!
Have it with custard. Have it with ice cream. Have it on its own - it's certainly moist enough. However you have it, I'm certain you're going to adore this plum crumble!
Enjoy!
How would you eat your spiced plum crumble?
📖 Recipe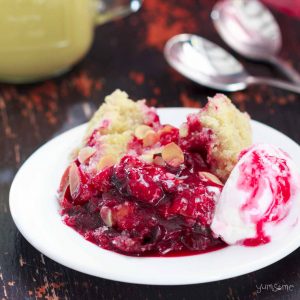 Vegan Spiced Plum Crumble
Sweet and tangy, with a hint of mulled wine spices, and topped with crispy crumble and crunchy toasted almonds, this vegan spiced plum crumble is just the thing to bring a touch of warmth to chilly autumn days.
Print
Pin
Rate
Makes (slide to adjust):
8
servings
Ingredients
For the crumble topping:
300

g

plain flour (aka all-purpose)

dash

sea salt

130

g

vegan butter or margarine

75

g

demerara sugar

75

g

white sugar

50

g

ground almonds

2

tablespoon

flaked almonds
For the plum filling:
1

kg

fresh plums, stones removed

2

tablespoon

demerara sugar

1

vanilla pod

seeds only

1

teaspoon

ground cinnamon

2½

teaspoon

chai masala
Instructions
Pre-heat your oven to 200°C (400°F/gas mark 6).

Place the flour, salt, and vegan butter into the bowl of a

food processor

, and briefly blitz until you have a mixture resembling breadcrumbs.

Add the sugars and ground almonds, and pulse a few times, until they're mixed in.

After removing the stones from the plums, place them into a

mixing bowl

, along with the rest of the filling ingredients, and mix well, ensuring the plums are coated with sugar and spices.

Sprinkle the flaked almonds over the crumble, and bake in the centre of the oven for around 35 minutes, until the crumble and the almonds are a golden brown.

Remove from the oven, and allow to rest for 10 minutes before serving.

Leftovers can be kept in the 'fridge, covered over, for 3-4 days.
Nutrition Facts
Vegan Spiced Plum Crumble
Amount Per Serving
Calories 450
Calories from Fat 162
% Daily Value*
Fat 18g28%
Sodium 153mg6%
Carbohydrates 68g23%
Protein 7g14%
* Percent Daily Values are based on a 2000 calorie diet.
Did you make this recipe?
Do mention @yums0me and/or tag #yums0me - I'd love to see how yours turned out!
Disclaimer
Measurements in parenthesis are approximate; it is beyond the scope of yumsome to be able to provide pinpoint-accurate ingredient quantities for every type of measuring utensil. As a guideline however, I make the assumption that:
1 cup = US cup = 240 ml
1 tablespoon = US/UK = 15 ml
1 fl oz = US = 30 ml
Further information may be found here