No tofu cashew ricotta: four ingredients, four steps, four minutes - boom, we're done! Vegan cheese doesn't get much easier than this!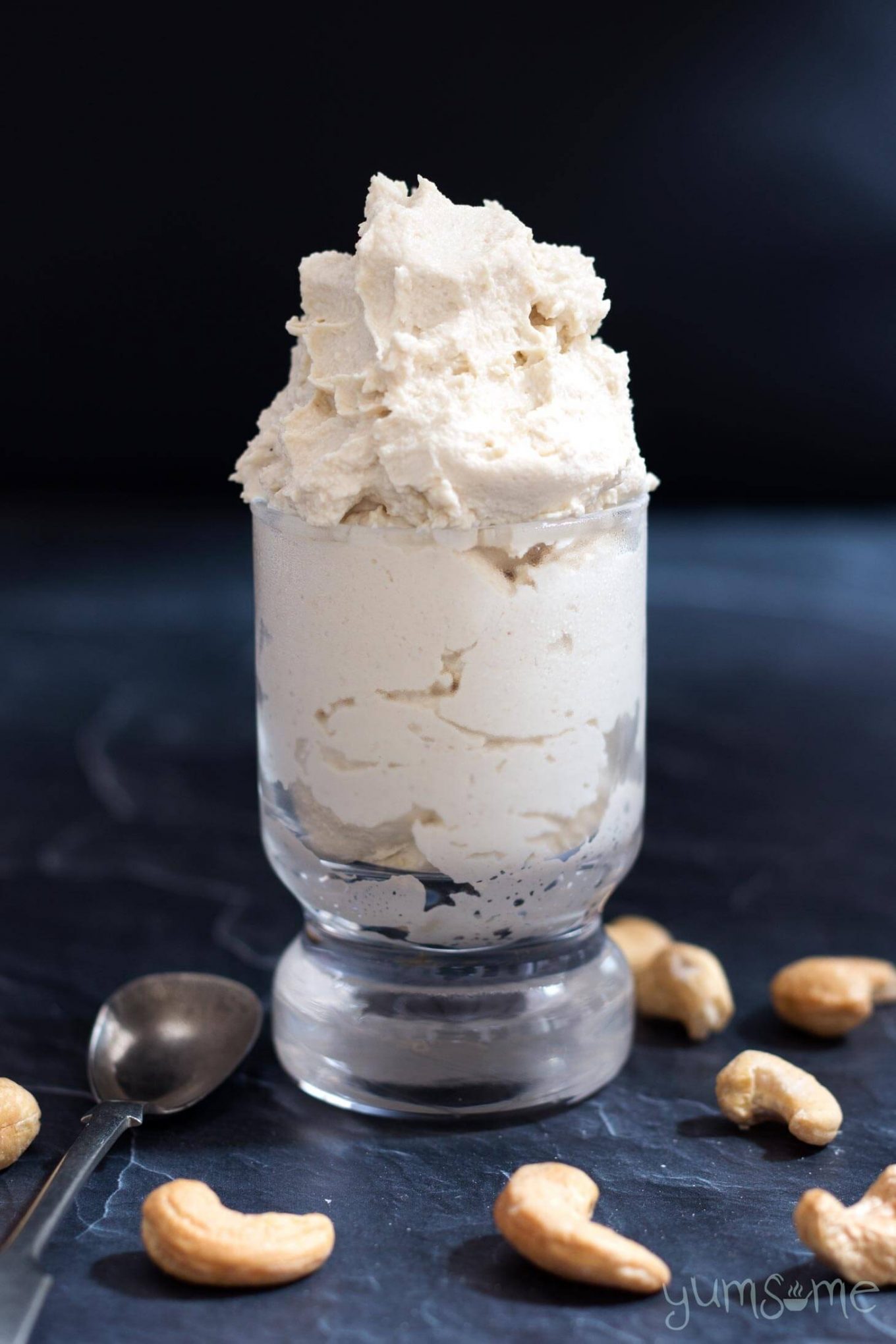 Really? Can it be true? Why yes, yes it can. My cashew ricotta really does taste almost the same as its dairy counterpart.
It's great in savoury dishes, such as lasagne, stuffed pasta shells, ravioli, gnocchi, pizza, pasta sauces, and loads more. In sweet dishes such as cheesecake, cannoli, crêpes, doughnuts, ice cream, etc. it really comes into its own.
Basically, this vegan ricotta can be used in most of the dishes where you'd use dairy ricotta.
No Tofu Cashew Ricotta That Tastes Like Dairy
Is...
Smooth
Creamy
Mild
Slightly tangy
Gluten-free
Soy-free
Dairy-free
Easy to make
Versatile
Delicious
However you use this vegan ricotta, I know you're going to love it! Buon appetito!
📖 Recipe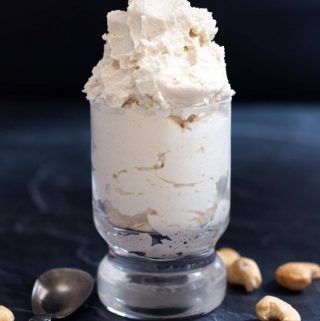 No Tofu Cashew Ricotta That Tastes Like Dairy
Mild and creamy with a slight tang, my no tofu cashew ricotta is made from just four ingredients, is ready in under five minutes, and can be used to replace dairy ricotta in most recipes.
Print
Rate
Instructions
Soak the cashews for several hours, preferably overnight, until they have softened, and become plump.

Drain, and place into a high-speed blender or food processor, along with the plant milk, lactic acid, and olive oil. Blitz until smooth and creamy, scraping down the sides of the jar/bowl as necessary.

If you want, add a little sea salt, blitz, taste. Add more if necessary, little by little, tasting as you go. The aim is just to enhance the overall flavour, not to create any saltiness.

Store in an airtight jar in the 'fridge for up to a week.
Notes
If you're in a hurry, instead of soaking the cashews, boil them for 20 minutes, then cool under cold running water.
Re. plant milks, I find it's best to use one that's as bland as possible, and with no added gums, fillers, or flavourings. Using cashew milk is a no-brainer, of course but plain soy works really well too (obviously not suitable for people who are allergic or sensitive to soy). I don't recommend coconut milk, due to its flavour, and rice milk tends to be a bit too sweet. Of course, you may feel differently!
Re. sea salt, I added ⅛ teaspoon to start with but found that a little more was needed, so I added another couple of pinches.
Nutritional data does not include salt because I have no way of knowing how much you'll be using.
Prep time does not include soaking of the cashews.
If you don't have any lactic acid, you could use lemon juice, apple cider vinegar, or citric acid - but add a little at a time, until you get the right flavour.
The lactic acid I use comes from sugar beets and/or sugar cane, and is certified vegan.
Nutrition Facts
No Tofu Cashew Ricotta That Tastes Like Dairy
Amount Per Serving (100 g)
Calories 329
Calories from Fat 243
% Daily Value*
Fat 27g42%
Sodium 22mg1%
Carbohydrates 19g6%
Protein 9g18%
* Percent Daily Values are based on a 2000 calorie diet.
Did you make this recipe?
Do mention @yums0me and/or tag #yums0me - I'd love to see how yours turned out!
Disclaimer
Measurements in parenthesis are approximate; it is beyond the scope of yumsome to be able to provide pinpoint-accurate ingredient quantities for every type of measuring utensil. As a guideline however, I make the assumption that:
1 cup = US cup = 240 ml
1 tablespoon = US/UK = 15 ml
1 fl oz = US = 30 ml
Further information may be found here
If you like my No Tofu Cashew Ricotta recipe, check out these Italian yums too!