Are you pondering what to serve to your guests during the festive season? Are you catering for those who drink alcohol, and those who don't? Well, ponder no more, for I have put together a great big list of festive vegan drinks to make your Christmas and New Year merry and bright!
Are you looking forward to taking a few days off over Christmas? I am! And I'm most certainly going be enjoying some of these fantastic festive vegan drinks, especially the booze-free ones!
I hope you will enjoy them too!
Click on the images below to be taken to these delightful quaffs!
NON-ALCOHOLIC FESTIVE DRINKS
AND FINALLY...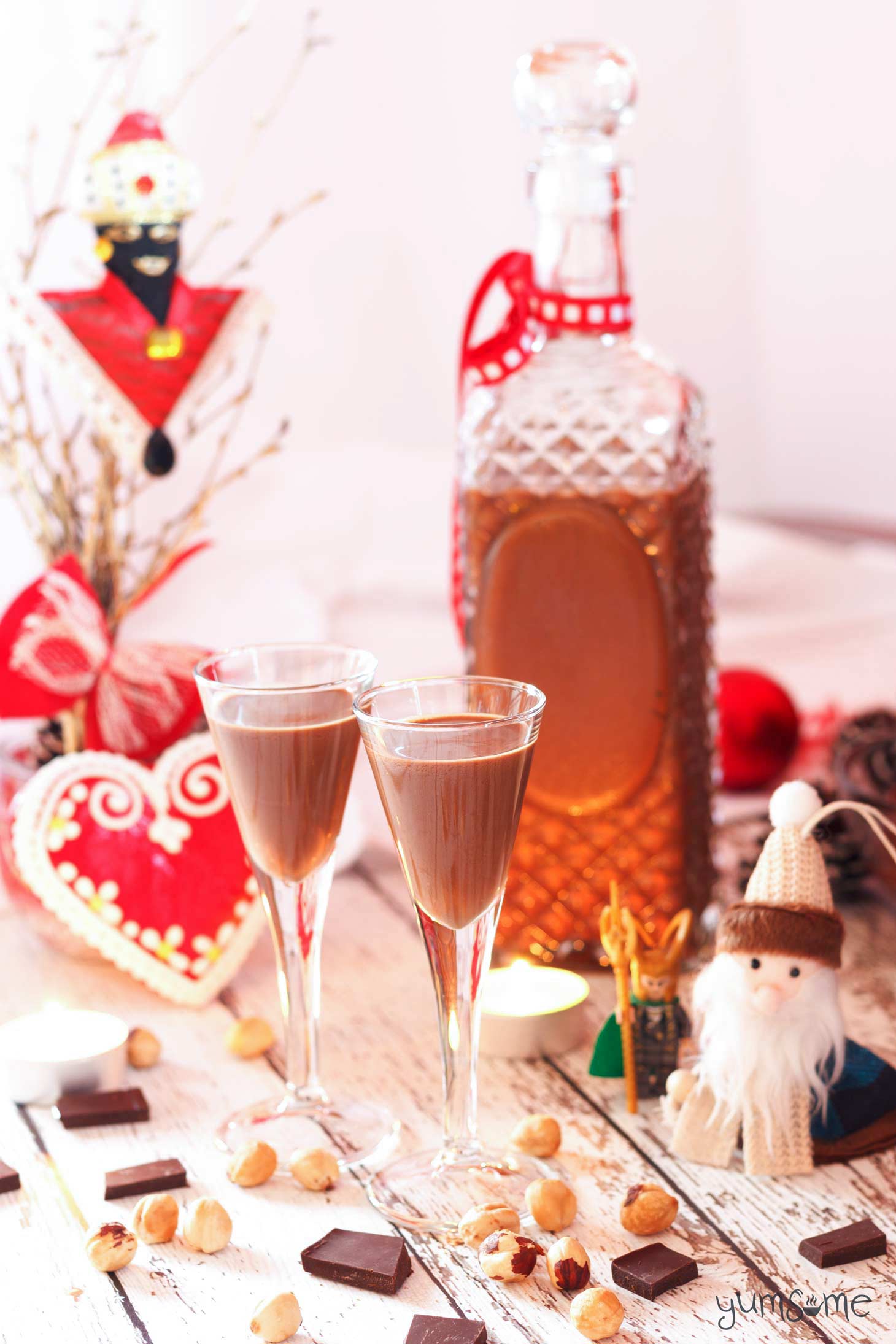 Vegan Nutella Cream Liqueur - yumsome
As ever, I owe a huge debt of gratitude to all of my chums who agreed to participate in this list - please show them some love, and go and visit their blogs!
It just remains for me to wish you all a very Merry Christmas and a healthy and happy New Year! xx
If you love this Great Big List Of Festive Vegan Drinks, you'll love these other festive recipes!