Light and fruity, with just a hint of tropical coconut, my luxury vegan mincemeat may be a traditional British Christmas favourite but it's packed with ingredients from places we've lived around the world.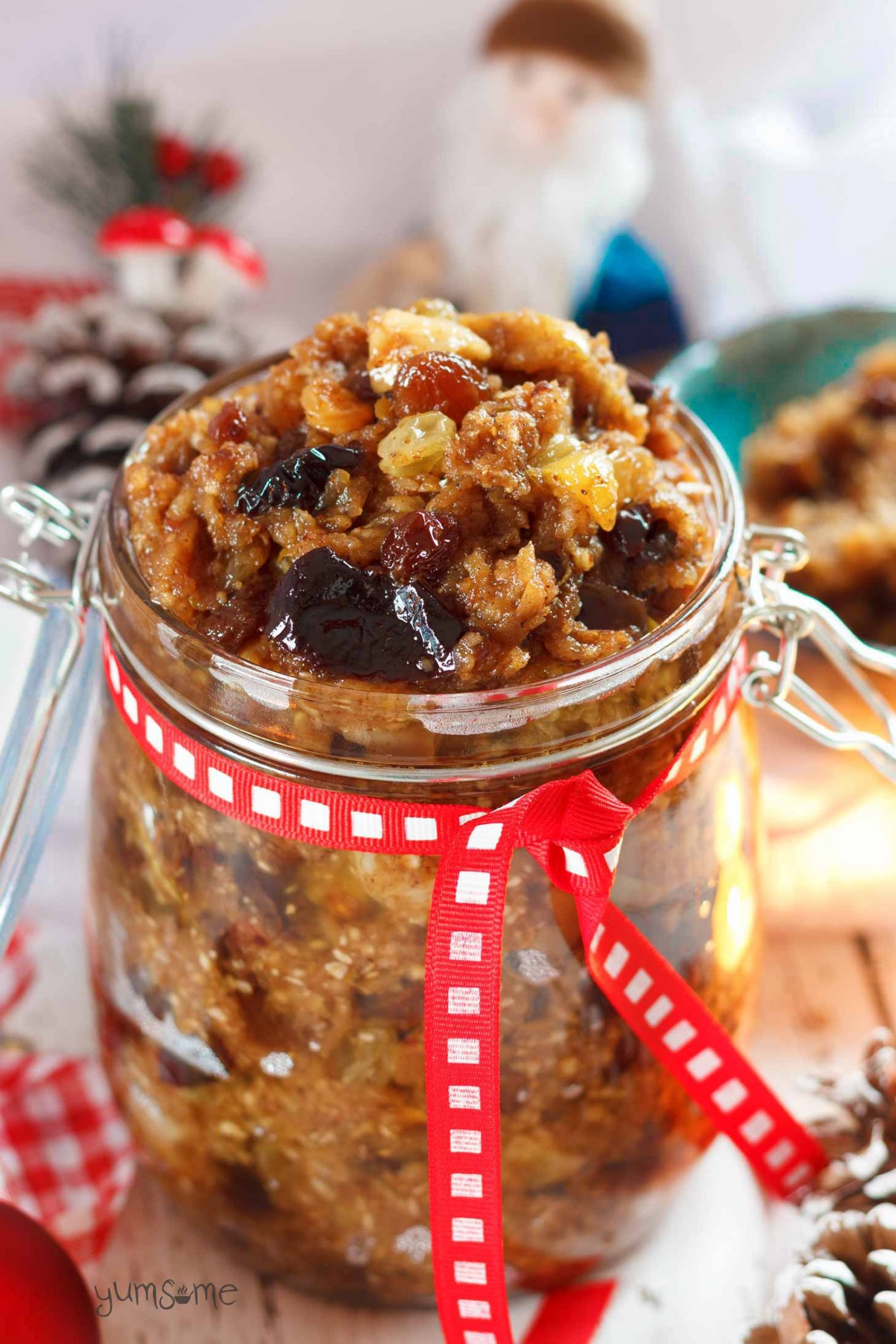 A few weeks back, when I was thinking about making some vegan mincemeat, I looked in my cupboard to see what I already had, and it suddenly occurred to me that actually, this one simple dish represents most of the countries we lived in during the seven years we spent away.
Ingredients for luxury vegan mincemeat
There are apples from Slovenia...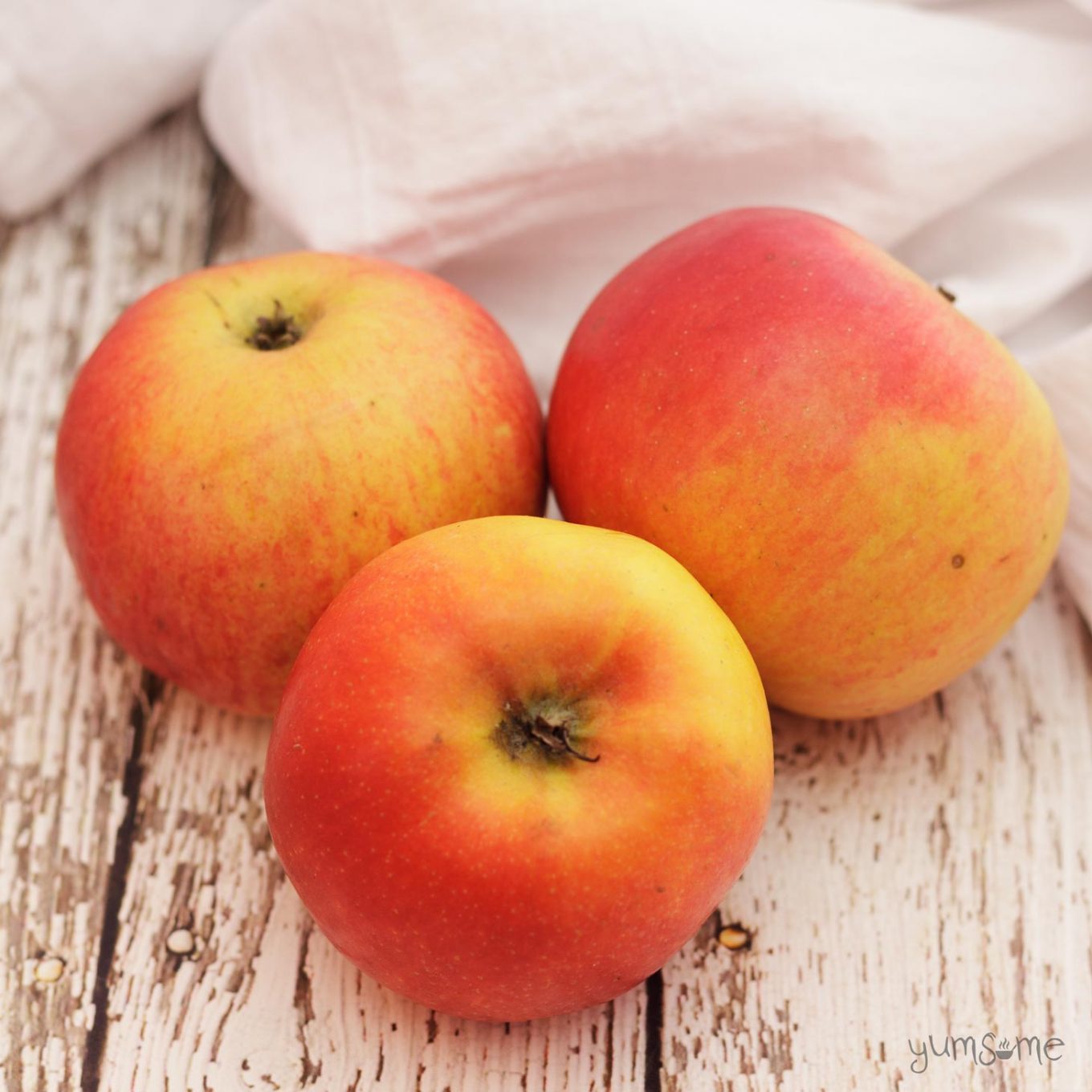 Sultanas and raisins from Britain...

Figs and prunes from Croatia...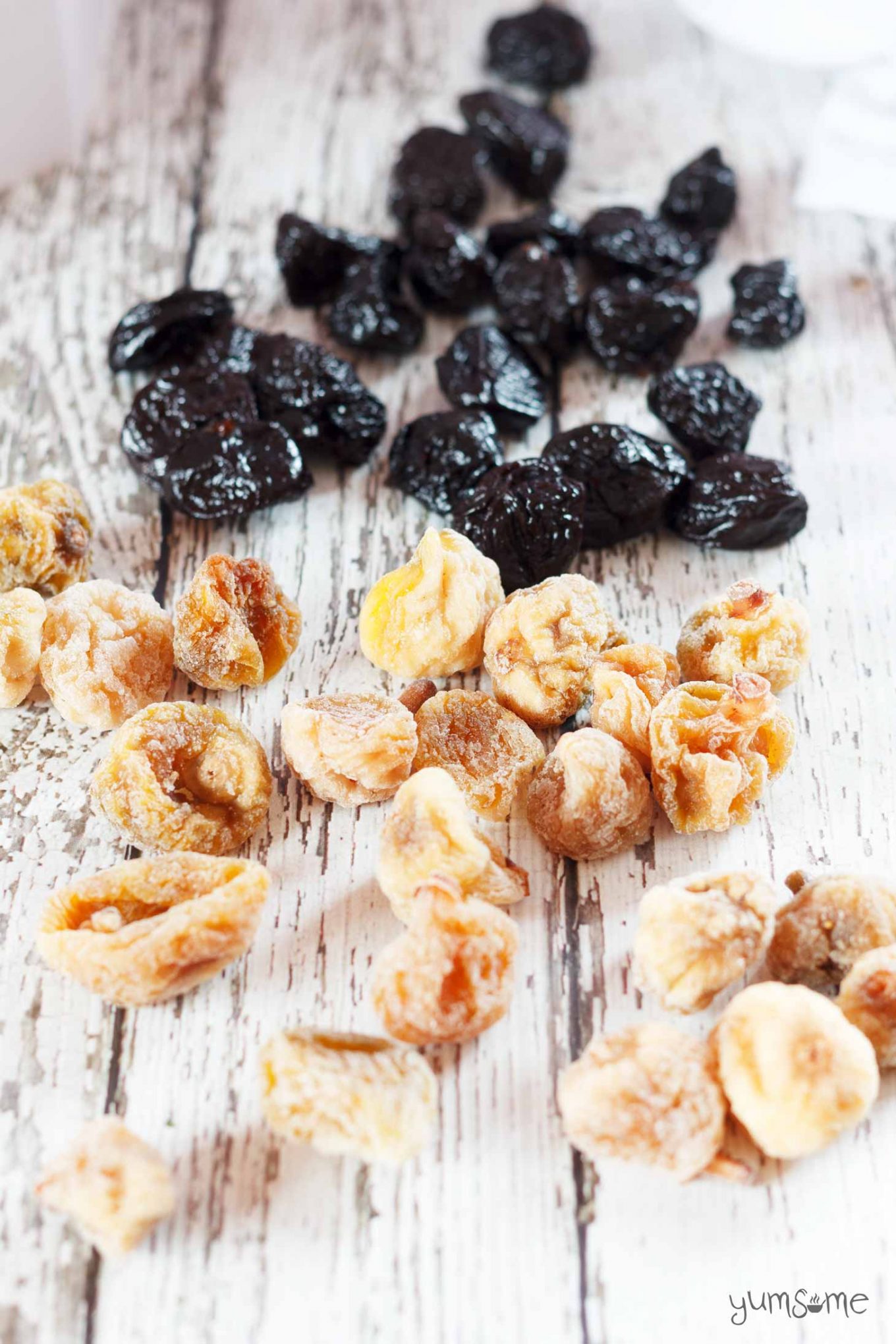 Oranges and dates from Morocco...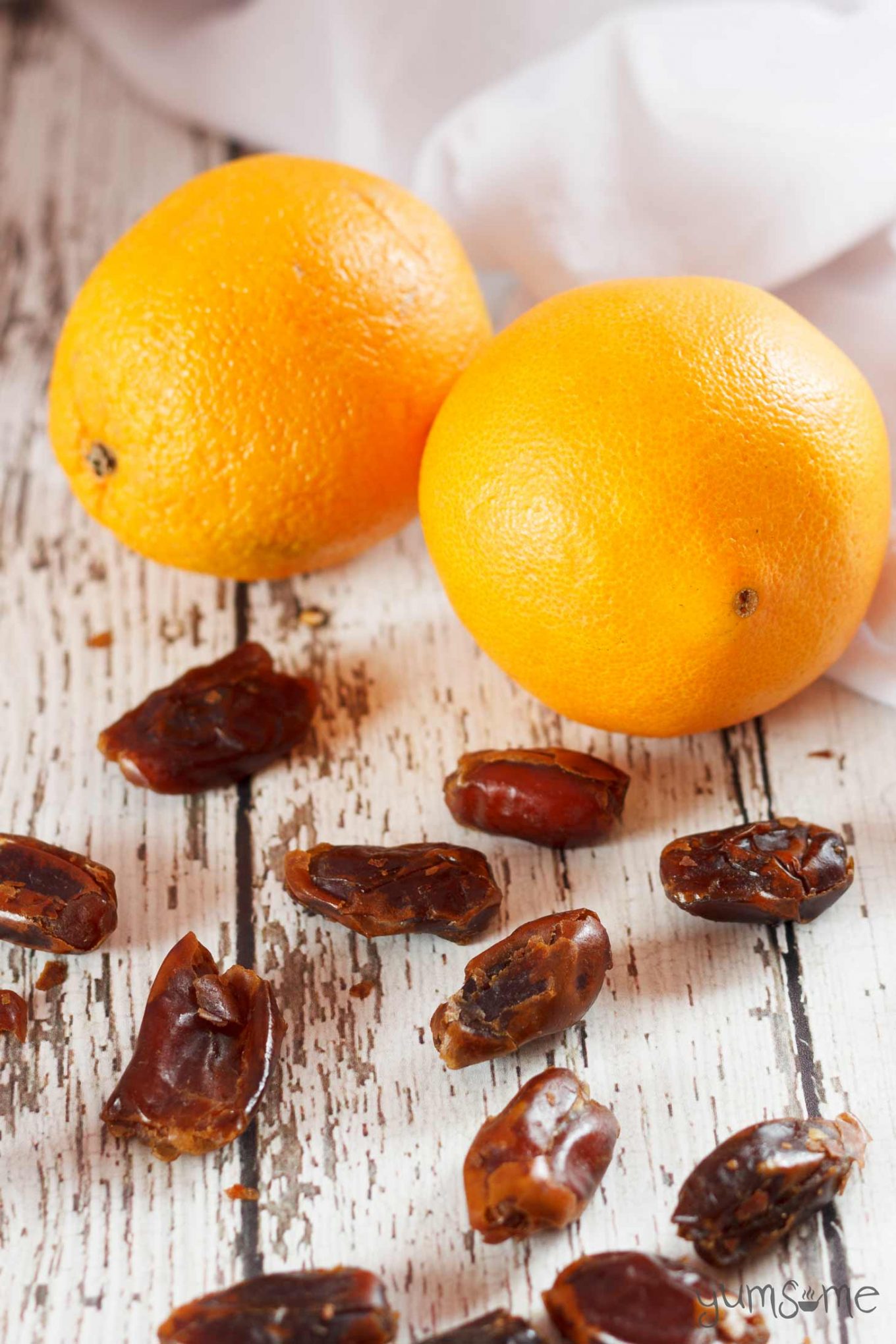 Coconut, cinnamon, nutmeg, cloves, ginger, and coconut oil from India...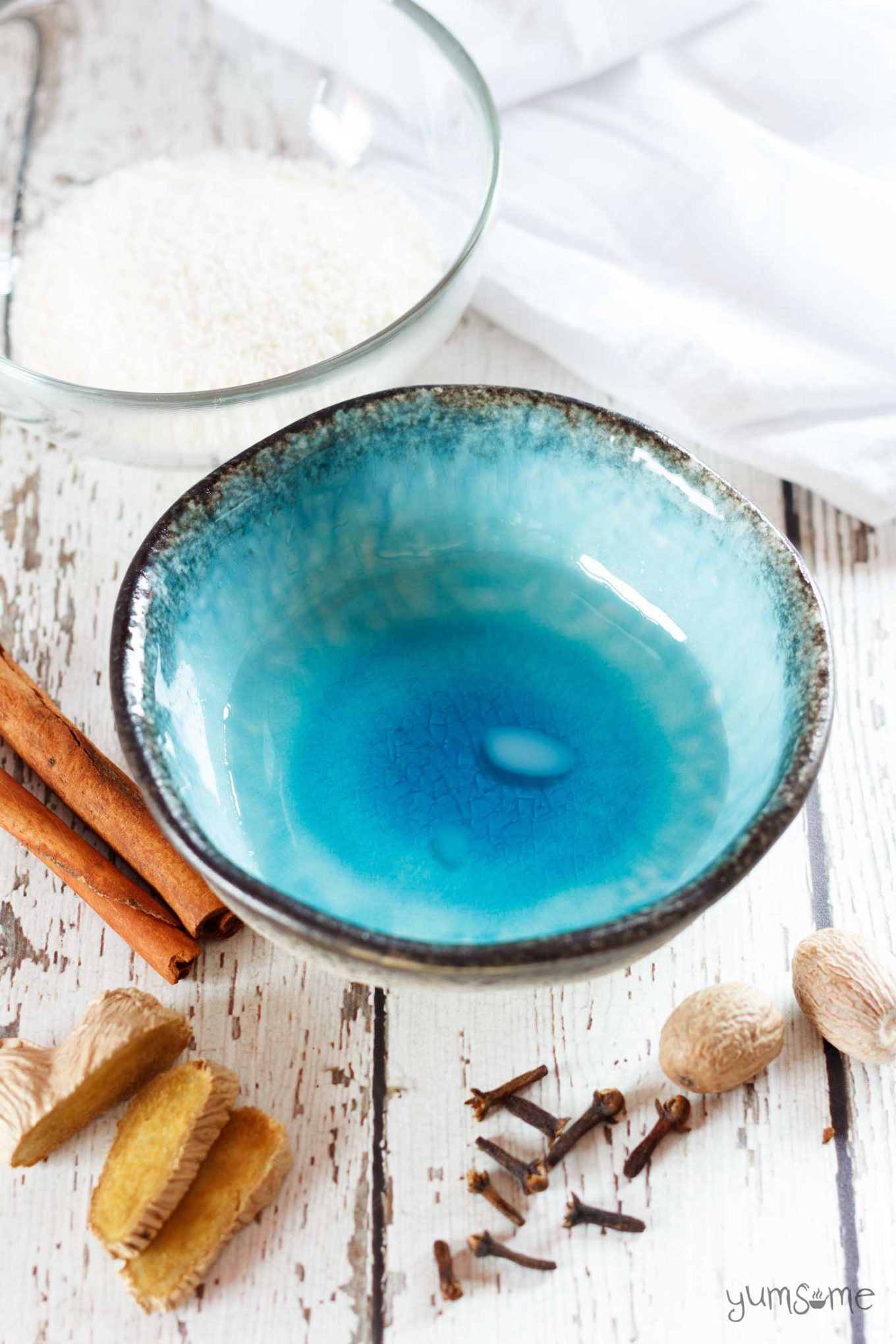 Palm sugar from Thailand...

... and allspice from Nassau in The Bahamas.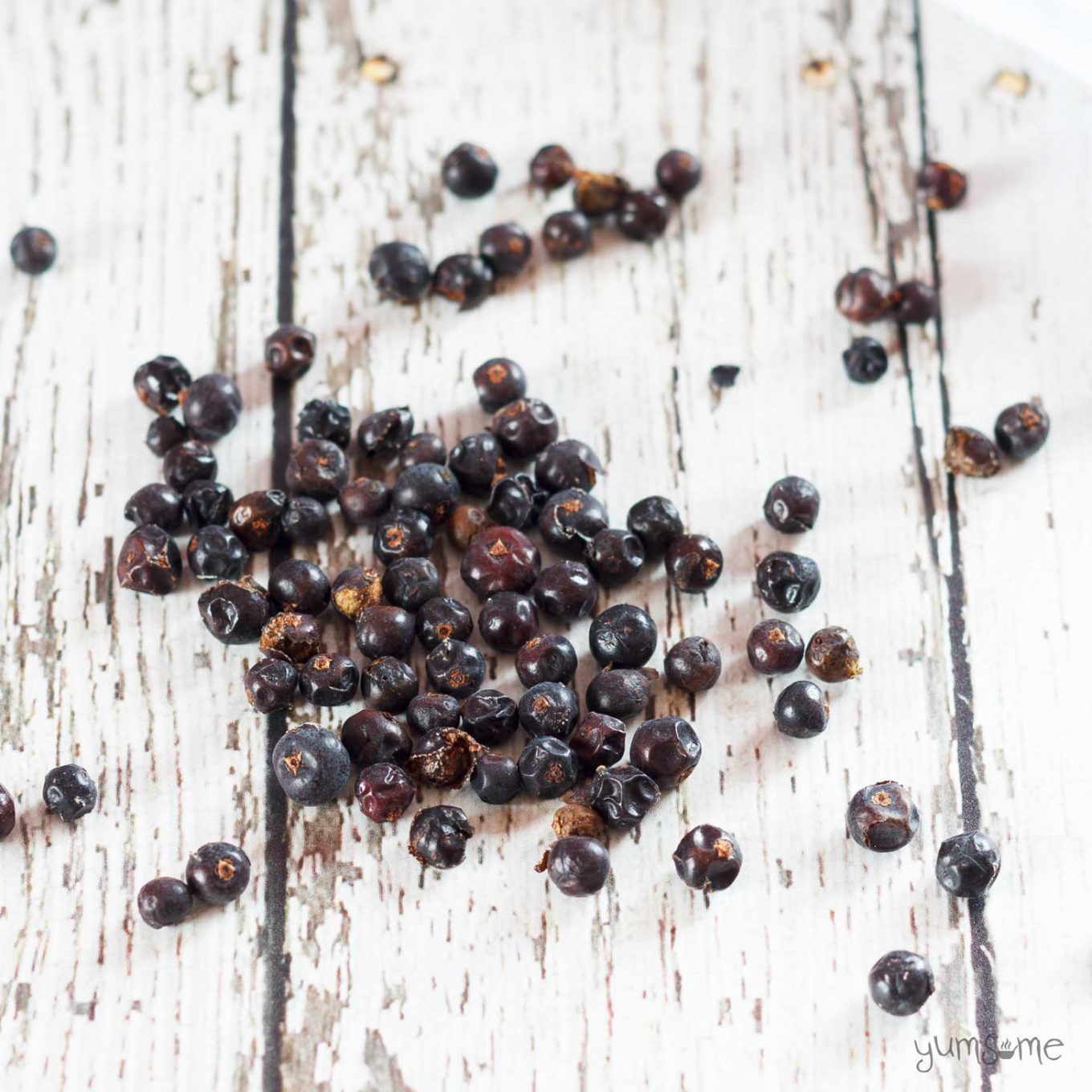 OK, we haven't actually lived in The Bahamas but amato mio was born in Nassau, so it totally counts, right?
Maybe I should call this 'around-the-world' mincemeat instead!
Making vegan mincemeat
It's really easy to make vegan mincemeat: simply mix everything together, allow to marinate overnight so that all the flavours develop, and then bake in a low oven for a couple of hours. Once it's done, allow to cool, and then plonk into sterilised jars, and seal. Simple.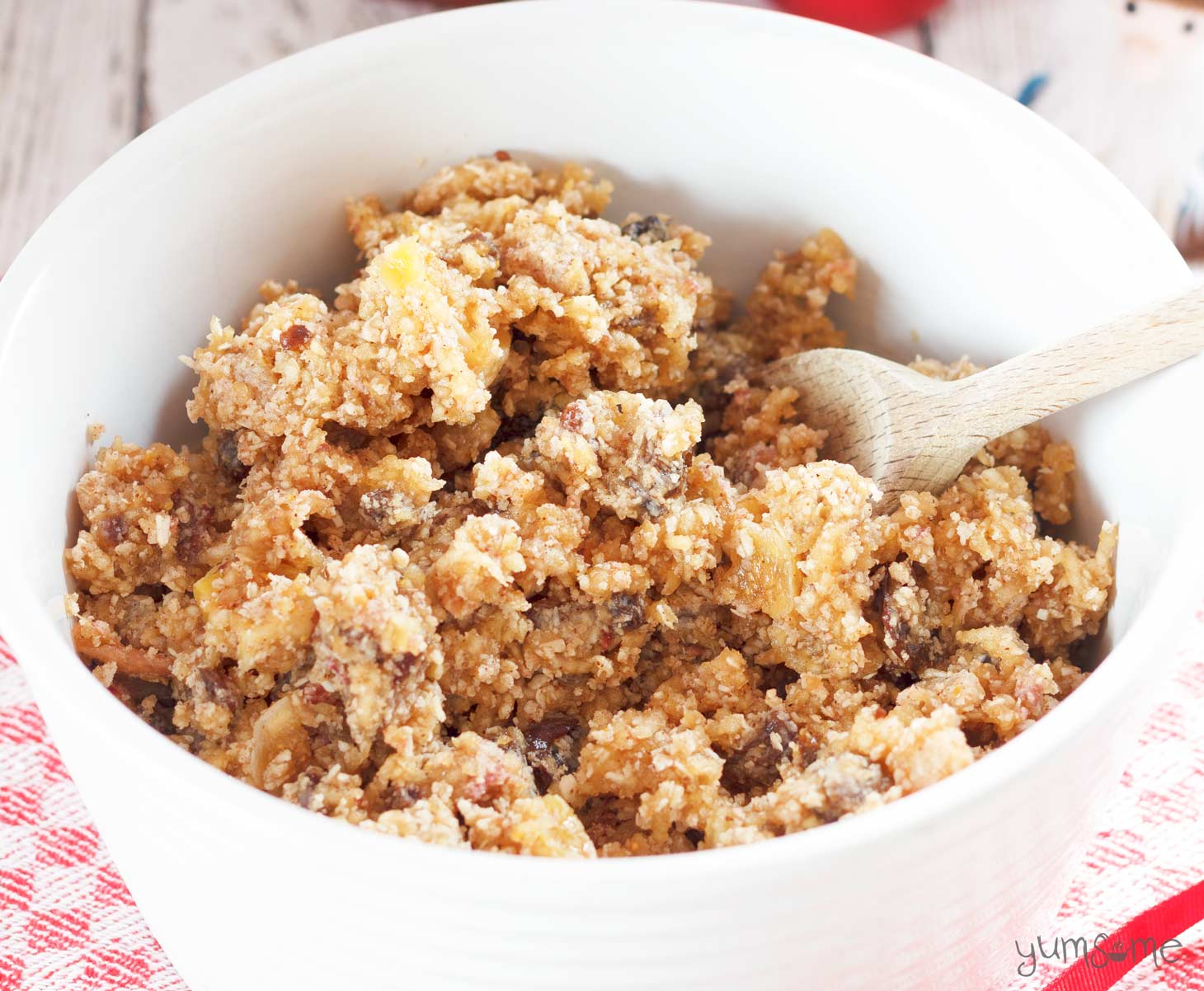 How long does mincemeat keep for?
It keeps really well. I'm currently about to use up the last of my batch from two years ago, so next year, I'll make more!
Although her recipe was more traditionally British than mine, my Gran used to make a batch of mincemeat once every two or three years.
I remember her pantry always having at least half a dozen jars at any given time. When she got down to her last jar, out would come the huge mixing bowl, in would go all the fruits, spices, and suet, some kind of sorcery would happen, and the next day, the mincemeat supply in the pantry would be replenished.
My Gran would not have approved of my vegan mincemeat though - it's a bit too 'foreign' for her. She didn't hold with such things as foreign food!
Amato mio, however, who claims to dislike the stuff really likes my version - I suspect it's because it's quite light, and not in any way cloying the way some mincemeat can be.
Plus of course, since he is a lifelong teetotal, I don't add alcohol to it.
You'll love this Luxury Vegan Mincemeat Recipe
Because it's…
dead easy to make
gluten-free
soy-free
nut-free
alcohol-free
fruity
sweet
spicy
light
delicious
This vegan mincemeat is fab in mince pies, crumbles, tarts, etc. - why not give it a try? I'm sure you'll love it!
Enjoy!
Do you make your own mincemeat?
📖 Recipe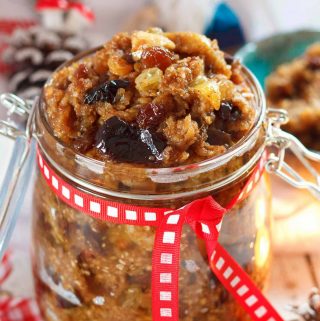 Luxury Vegan Mincemeat
Light and fruity, with just a hint of tropical coconut, my luxury vegan mincemeat may be a traditional British Christmas favourite but it's packed with ingredients from places we've lived around the world.
Print
Pin
Rate
Makes (slide to adjust):
1
kg
Ingredients
4

large apples

cored and grated (no need to peel)

75

g

sultanas

75

g

raisins

75

g

dried figs

chopped

75

g

prunes

chopped

75

g

pitted dates

chopped

25

g

desiccated coconut

100

g

palm sugar

1½

teaspoon

ground ginger

½ 

teaspoon

ground cinnamon

½ 

teaspoon

freshly-grated nutmeg

1½

teaspoon

ground allspice

⅛

teaspoon

ground cloves

300

ml

coconut oil

zest and juice of 2 large oranges
Instructions
In a large ovenproof bowl, combine everything, mix well, cover with a clean tea towel, and leave to marinate overnight.

Heat your oven to 110°C (225°F/gas mark ¼), give the mincemeat a good stir, cover loosely with tin foil, and allow it to gently cook for 2 hours in the oven.

Remove from the oven, take off the tin foil, and give the mincemeat another thorough stir.

Set aside to cool, stirring occasionally to make sure the coconut oil is evenly distributed, and that everything is coated.

Once the mincemeat has cooled, put into sterilised jars, and seal.

If unopened, this luxury vegan mincemeat will keep for at least 18 months - maybe longer. Once opened, it will keep in the fridge for six months or so.
Notes
Instead of individual spices, you could use 4 teaspoon of ground mixed spice - the type you use for cakes.
Virgin or refined, it's up to you!
Nutrition Facts
Luxury Vegan Mincemeat
Amount Per Serving (100 g)
Calories 270
Calories from Fat 144
% Daily Value*
Fat 16g25%
Sodium 3mg0%
Carbohydrates 33g11%
Protein 1g2%
* Percent Daily Values are based on a 2000 calorie diet.
Did you make this recipe?
Do mention @yums0me and/or tag #yums0me - I'd love to see how yours turned out!
Disclaimer
Measurements in parenthesis are approximate; it is beyond the scope of yumsome to be able to provide pinpoint-accurate ingredient quantities for every type of measuring utensil. As a guideline however, I make the assumption that:
1 cup = US cup = 240 ml
1 tablespoon = US/UK = 15 ml
1 fl oz = US = 30 ml
Further information may be found here
If you like this Luxury Vegan Mincemeat recipe, check out these other vegan Christmas yums!