Whether you're cooking for your dad, your husband, partner, brother, uncle, cousin, friend ... whomever(!), the recipient of any of these manly mouth-watering vegan recipes for Father's Day is going to be mightily impressed.
Even if he's not a vegan.
This round-up is dedicated to dads everywhere, and especially to my gorgeous son, who became father to the even more gorgeous Raven last year.
Anywayyyyy, it's time to get feastin' folks!
15+ Manly Mouth-watering Vegan Recipes for Father's Day
I have a confession to make - it has never occurred to me that people eat polenta in Mexico... being half-Venetian, I guess I've always considered ownership to be with us! (Which of course is totally wrong of me.) Choclette's delicious Corn Spinach Polenta Triangles, with Refried Beans & Mexican Salsa has thoroughly disabused me of that notion, and as well as teaching me something new, has also reminded me to think a bit more critically about some of the foods I take for granted! Thank you, Choclette!
I love that Choclette uses spinach, sweetcorn, and chilli in this polenta dish, and then fries it all off in a little olive oil. This is such an easy and comforting snack by itself, and when served up with her spicy salsa and refried black beans, you have a wonderfully filling, yet still simple feast. I admit I could eat this every night of the week!
Mari's Kimchi-Inspired Stir Fry with Chilli Gnocchi is just one example of her fantastic ability to take culinary traditions from several different countries, and make something awesome-tasting in one dish.
I also love that I've just discovered that one of my favourite YouTubers, Maangchi, is one of Mari's too!
Mari's gnocchi (one of the many gnocchi recipes on her blog, by the way) is so simple to make; sauté the veggies and chilli, and then once they are sufficiently wilted and caramelised, spoon them over the cooked gnocchi. One of the beauties of this recipe is that apart from the gnocchi, it's totally flexible, so you can use as many veggies as you like. Great for using up all those odds and ends in the 'fridge.
Speaking of chilli, how about a big bowl of my Decadent Chocolate Chilli? It's packed with pumpkin, beans, and mushrooms, with a little chocolate to give an extra layer of richness and depth of flavour, this spicy, rich, smoky chilli hits all the spots. You need this in your tummy now!
If you checked out my Feast of Falafels post on Monday, you'll have seen Josh & Katie's gorgeous freekeh salad - I'm so happy to be able to include another of their recipes in this round-up, their Vegan Philly Cheesesteak Sandwiches with Homemade Seitan. Why? Because being a European, there are some American dishes I've always been intrigued by, and this is one of them. It just looks so filling and meaty and cheesy. Yum - total comfort food!
Still with seitan, Matt & Steph's Best Chicken-Style Cutlets look amazing, don't they? They remind me of Wiener Schnitzel in appearance. I've never tried schnitzel but I'm willing to bet it's nowhere near as good as these amazeballs protein-packed, herby cutlets.
By the way, next time someone claims that vegan food is boring, please show them this fab quote from Matt & Steph:
"Going vegan has made us aware of so many new foods, I feel like I have more variety in my diet than ever before."
More seitan (because I love it to death!), this time from Steven at The Nut-Free Vegan. His Hawaiian Seitan Skewers are as beautiful as they are delicious. Crammed with protein-rich seitan and delicious fruits and veggies, and glazed with a sweetly delicious BBQ sauce, these skewers are so perfect for your Father's Day cookout.
Do make sure you make a lot though because everyone will be coming back for more!
If the weather happens to be a bit crappy on Sunday where you live, never fear, for Jac has you covered with her truly wonderful Sticky Red Onion & Sausage Bake With Rich Gravy. It's so simple to make - just roast the sausages and onions, add some gravy, and serve with creamy, fluffy mashed potato. Does comfort food get any better? I'm not sure it does!
How many men have you come across who say, "Ooh, I really fancy some quinoa"? Probably as many as I have, which is to say almost none. Amirite? Well that's about to change, thanks to Eb's fantastic Spinach, Cauliflower, Quinoa and Chickpea Curry. Ridiculously easy and quick to make (one pot and 30 minutes, folks!), and filling and spicy enough to appease the most hearty of appetites, this curry is as tasty as it's nutritious. And it's beautiful to look at too!
Along with twigs and leaves, mention vegan food, and people will often joke that we only eat lentils. As everyone knows, twigs and leaves are actually eaten by the coolest vegan animals in the world.
OTOH, there are very good reasons why people who don't eat meat have lentils in their diet; they are full of protein, they're filling, they're low-cal, they readily take on the flavours of whatever you cook them with, and they are incredibly versatile.
Angela's Beetroot and Lentil Pie is one such example of this versatility. Paired with beautiful deep red beetroot, and packed into a pie with sweet cherry tomatoes, onions, and fragrant herbs, plus vegan cheese for creaminess and added protein, cold, this pie makes a fantastic addition to a picnic, or when served warm with tender new potatoes and a crisp salad, a wonderful al-fresco lunch or supper. I think it's such a beautiful dish, don't you?
If you have a crockpot, slow cooker, or Instant Pot, Jen's Vegan Cowboy Beans are an absolute must. Hearty and filling, and fantastic for evening gatherings around a campfire! According to Jen, these beans are based on a traditional American Southwest recipe, which normally uses bacon and animal fat; however, for her vegan version, she uses herbs, chillies, and shiitake 'bacon' for flavour. I call that an epic cowboy win, don't you?
BTW, I have another confession to make; along with SciFi, I've always loved Westerns (it's no wonder I love Firefly so much, is it?), and as a kid, when I wasn't longing to explore the galaxy or live in Walnut Grove or on Walton Mountain, I really wanted to sit around a campfire, under huge star-filled skies, eating beans. Only trouble was, I always thought the 'Indians' were far cooler than the cowboys. And they didn't eat beans.

#childhoodfantasyproblems
Until a couple of years ago, I really had no idea what 'buffalo' anything was. Except, y'know, actual buffaloes, or that city in New York. I'd heard of buffalo wings, of course, but buffaloes don't have wings - they have legs, right? LOL! OK, I knew they're chicken wings but it wasn't until I discovered buffalo cauliflower that I realised the buffalo in question was in fact, referring to chicken wings cooked in a certain way at the Anchor Bar in Buffalo, NY. Needless to say I have never eaten a buffalo wing in my life.
Not so these Buffalo Chickpeas Stuffed Sweet Potatoes from Sam at It Doesn't Taste Like Chicken, which I have yummed to my heart's content on several occasions! These are so easy to make; simply bake your sweet potatoes, and mix cooked chickpeas with a tangy, spicy sauce, pile onto the potatoes, garnish, and away you go. Lazy cooking at its finest, IMO.
Alexis has one of the best-named blogs ever - Hummusapien... Don't you just love that? I know I do. I also love her Vegan Meatball Subs. Because who doesn't love a thumping great bread roll chock-full of savoury, filling, protein-laden walnutty, mushroomy bean balls, dressed with lashings of Italian tomato sauce?
If you don't love these, you may actually need to seek help. 😉
Still with beans (you can never have too many beans, right?), Claire's Refried Beans, Pepper & Corn Tacos with Avocado Cream are like feasting on a rainbow! I love how they are full of so many different coloured veggies (peppers, carrots, onions, lettuce, avocado... to name but a few). In addition, I'm fairly sure that chowing down on these beauties will provide you with six or seven of your 10-a-day. Healthy eating at its finest!
If you've made it this far without shouting, "Where's the bacon?", good for you; however, if you haven't then here you are... My carrot bacon. So good that a guesthouse in Wales has it on their breakfast menu. So good it's been plagiarised/used without permission all over the internet! So good it's been (legitimately) shared almost 25k times, and has featured in several other bloggers' round-ups. So good that... Well, you get the picture. It's pretty awesome. If I say so myself. And I do.
With just a handful of store-cupboard ingredients, and 25 minutes' cooking time, my Yummy Carrot Bacon makes a fantastic addition to any Father's Day BBQ, brunch, or breakfast.
My final pick is, in my opinion, the most epic. It comes from my chum, Matt, over at Nomageddon, who is a big ol' geek like me. As soon as I saw his tangy, citrussy Nuka-Cola Quantum Cocktail, I knew I had to include it here because nothing says, "Dad I love you, thanks for all that you do" quite like a bottle of glowing radioactive* blue pop, right?
Right!
*It's not actually radioactive. No Strontium was used in the making of this cocktail. Honest.
More Father's Day Treats
I would have loved to include everyone in this round-up but I had such an overwhelmingly positive response, I'd still be sitting here writing this post at Christmas. I couldn't finish though, without including the following honourable mentions...
Cinnamon Scroll French Toast Bake - Rainbow Nourishments

Baked Banana Puddings with Boozy Rum Caramel - A Virtual Vegan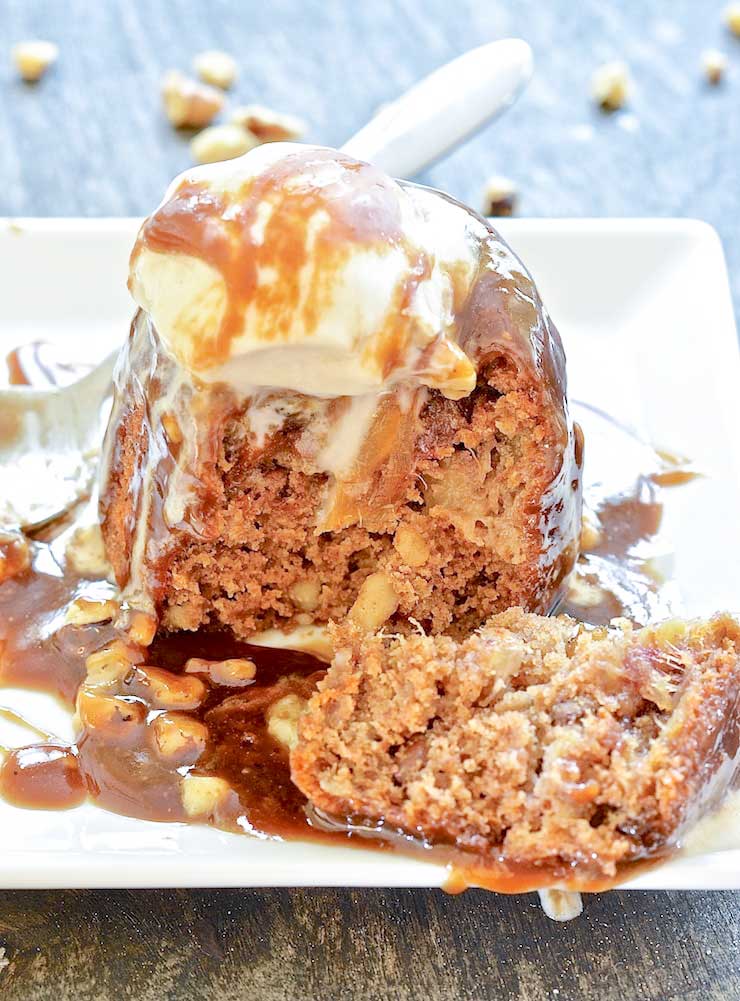 White Russian Ice Cream Float - The Nut-Free Vegan

Chocolate Peanut Butter Pudding with Coconut Bacon - The Vegan Chickpea

Perfect Vegan Brownies - yumsome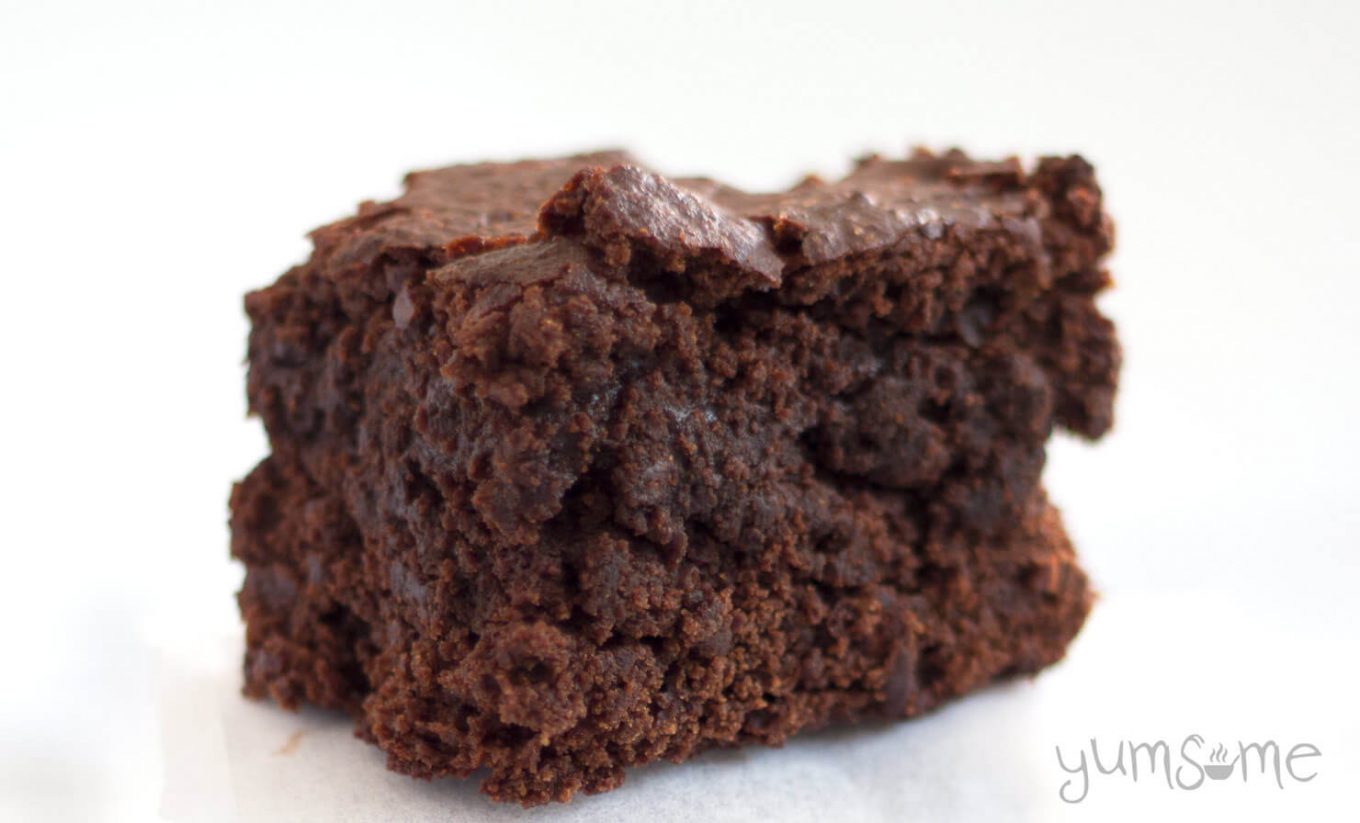 Thanks are due to everyone who contributed to this post; please do go and visit their amazing websites for even more delicious ideas!
What will you be making for Father's Day? Tell me in the comments below!
Why not check out these other 'manly' yums while you're here?
I'm linking up 15+ Manly Mouth-watering Vegan Recipes for Father's Day to these link parties, hosted at the following blogs - do click on the pics to check out more amazing recipes!